With so many people on social media, it can be a lot to take in at one time. But, the best part about social media is that you can take it one post at a time! Trying to change your entire feed can be time consuming, so it's important that you have a plan in place before you start shaking things up. So, whether you're new to social media or just trying to improve your online presence, here are some tips to turn your social feed into a must-see!
Theme
Creating a consistent and eye-catching theme is extremely important when trying to increase your social media presence. You want your overall aesthetic to make viewers want to follow you based off of the impression you create. The first and most important step in picking a theme for your business's social media, is to decide what it is that you are trying to sell or promote. Are you offering specific services? A wide range of products? No matter how well you edit your images, what truly matters is what you post about.
Be Your Brand
Being your brand simply means keeping a consistent voice with every post. Regardless of how many social media platforms you have or how many people you have posting on them, you want to sound as if only one person is speaking. The last thing you want is multiple tones and voices in your content. This inconsistency in your brand identity will make it harder for your brand to be effective and identified. Some examples of brand voice characteristics are quirky, authentic, and passionate!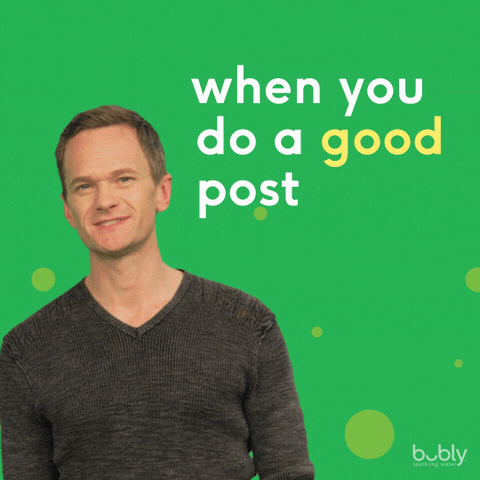 Consistent Posting / Content Mix Up
When trying to use social media for business alongside your personal account, it can be easy to forget to post on your business account. Let's be honest, nobody has gotten multitasking down to a science. But one of the worst things you can do for your brand awareness is to go ghost in your social media network. Having an inconsistent online presence is worse than having no presence at all.
Looking to add a little extra oomph to your social media marketing? Try and mix up your content by utilizing different content forms and techniques. Don't just post plain images back to back, incorporate videos! Some of our favorite apps to spice things up on our social media are:
Picture Perfect
When choosing what images to include in your social media feed, try to pick one's that are clear and high quality. If you're trying to figure out how to make your social media stand out, this is a great place to start! Utilizing puzzle feeds and grid images can make your small business really stand out on social media. The most important thing to remember before posting an image is to make sure it reflects your business. Having a great feed that's completely irrelevant to your business is counterproductive! Always make sure that you're carrying out your brand. Want to know a piece of advice? If your visual does not fit into your brand directly, then utilize your caption to tie it all together.
Creating Captions
Your images should be clear and your captions should be captivating. Captions are your chance to really engage with your online audience and build genuine relationships with them. Looking for ways to write engage-worthy captions? Try these steps!
1. Decide What Message Your Trying to Convey
The entire point of an Instagram caption is to tell the message that your image is trying to say. For example, if your business is hosting a giveaway, your caption should include all the details your customers need to know in order to participate.
2. Include a Call to Action
If you want your customers to click on the link in your bio you need to give them direction. They won't take action unless you give them the directive to do so! In order to achieve a good call to action, it needs to be clear what it is you want them to do. For example, "Click the link in our bio" or any simple variation of that. CTA's are everywhere: blog posts, watching videos, downloading freebies, and so on.
3. Don't Write A Novel
You don't need to write a book to write a good caption and you don't need to just write a one liner either. Finding that sweet spot right in the middle is crucial to any caption! The best way to achieve this is to break your caption into small paragraphs. Seeing one giant block of text will make your audience shy away from reading your caption. But short, easy to read captions are definitely engage-worthy!
Establish Recurring Posts
One consistent way to make sure your social media awareness increases is to establish a set of recurring posts. The goal here is to create something that keeps your online audience engaged and coming back for more!
Recurring posts can be anything from weekly live-streams of Q&A's , sharing tips and tricks, and giveaways! You can do these posts on any of your preferred social media networks, but we personally prefer to do these on Instagram! This approach is the best way to showcase your creativity and your expertise with your audience.
Share Your Story
Make your brand relatable! Authenticity is key when representing your brand. Don't fabricate your story, just share it. When trying to decide how to tell your story think about what you personally relate to. What are you passionate about? What drives you to keep working on your business? These questions are exactly what is going to make your customers connect with you.
When writing your mission statement, keep your story simple. The younger customers do not want a lengthy story, it's too much to keep up with. They want something uncomplicated and easy to follow. Try to keep in mind that the more complicated your story is, the less likely people are able to connect with it.
The structure of your story should have a defined beginning, middle, and an end. Don't just throw it all together. Your mission statement is a story that represents your brand, so make it a good one. Give your customers a reason to get involved with your business. The main reason customers get involved with a business is because that business is providing a solution that they need.
Social Media Strategy
Do I really need a strategy for my social media? Yes, and here's why!
Having a strategy in place makes it easier for you to know what kind of post you should do that day. Whether it be an
informational graphic or a #TipTuesday, go ahead and have your content planned ahead of time! By doing this you have time to let your creativity shine! Not only does pre-planning your content help free up time but it helps get your team in sync. Having your team on the same page helps keep your brand voice consistent.
Should I hire a social media manager? Absolutely! Creating consistent, creative, and captivating content takes time and experience. When you hire a digital marketing agency, you are hiring someone to study your brand and help your online audience identify your business easily. With social media marketing, it is crucial that your feed stays up to date, visually pleasing, and engaging. All of which takes a lot of time and focus. Our digital marketing agency does more than just social media! We are full-service, offering web design, search engine optimization, PPC, and more, to grow businesses just like yours!
So, are you ready to make your social media account stand out? If not, that's okay – we've got you! Reach out to us and one of our social media experts will contact you to chat about your social media goals! We'll elevate your feed to new heights!