If you're itching to get your food truck business on reality TV – whether it's The Great Food Truck Race, Food Truck Face Off, or Food Truck  Nation – the first step in realizing that goal is to create a casting tape.
Often, television networks will require you to submit a casting tape before they'll summon you or your team for a live audition. If you're thinking about producing your own casting tape, there are a few things you'll have to do to prepare for it.
Thanks to recent technological advances, making a casting tape is surprisingly rather simple. Even if you're using basic equipment, it's fairly easy to achieve remarkable results. The secret recipe is to pitch yourself so the casting director knows precisely what you have to offer and why they ought to consider you and your food truck business for their program.

Do the Prep Work
Every food truck owner knows that at the outset of each business day, the most critical task you have to tackle is to prepare all the things.
In preparing for your casting tape shoot, you'll need to gather the necessary equipment:
Video Recorder

– This could be a smartphone, digital video camera, or other similar device.

Video Editing Software

– Most Macs and PCs come preinstalled with basic editing tools; you could also check

here

to take a look at more sophisticated software if you prefer.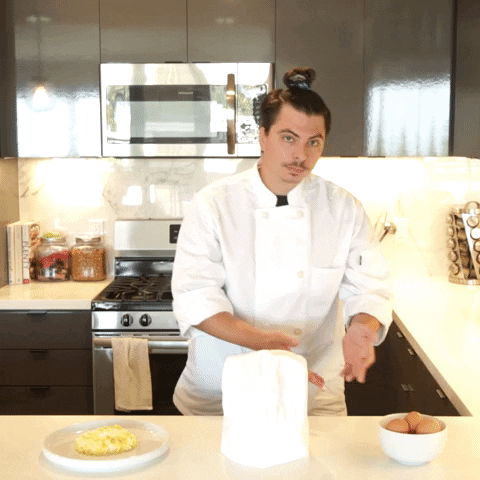 Be A Character
Reality show producers are quick to tell you that casting departments are using your video to get a sense of how entertaining and interesting to watch you are. They're also looking for "characters" – people with a fascinating story, someone audiences can cheer for, or against. Essentially, you'll want to convey an exaggerated version of yourself.

Identify Your Goals
In all likelihood, the show's casting instructions will prompt you to recount to them why you want to be on their show. Consider the first five reasons that originally motivated you to try out for this show – and then immediately forget about them. Your motives should be distinctive, personal, and tethered to your character.

Nail Down The Space
You will want to have all the proper components in place so you can complete your on-camera audition effectively. It's vitally important that you shoot your video in a quiet location where you won't be interrupted.
Computers, televisions, and refrigerators all cause a commotion. You should ensure that the space you choose to record is as quiet as possible.

Work On Your Camera Setup
Configure your camera by placing it on a tripod and training it exactly on where you're planning to sit or stand. If possible, you should also position yourself in front of a white or blue wall. Be sure to remove anything in the background that could be distracting to the viewer. Stand at least two feet away from the wall to avoid shadows. To ensure that you stay on your mark, use tape to form an "X" on the floor.
It's also important to make certain that your lighting is suitable. This is crucial, as proper lighting makes you easier to distinguish onscreen. You can use floodlights, floor lamps, table lamps, or natural light from windows if you don't have a professional lighting setup.
Practice recording yourself for a few minutes. Then play back the tape to analyze the lighting and composition of the scene and make any necessary adjustments.

Recording Your Casting Tape
Once you've concluded all your prep work, it's time to begin recording your video. Start by stating your name, age, and experience in the business. Be sure to speak in your natural voice and maintain an even tone, while keeping your energy and charm at a high level. A superb way to demonstrate that you're not nervous (even if you are!) is to make eye contact with the camera and smile often.

Additional Scenes
Now it's time to record the scenes you've prepared for your video audition. Typically, this can be accomplished in your own kitchen, showcasing your best culinary skills. It's also a good idea to interject at least one separate scene involving your team members (if applicable).

Editing Your Video
Now, it's simply a matter of uploading all the files onto your computer and editing them. There will likely be quite a few snippets that will have to be excised in order to make the audition video appear as professional as possible.
Once you're done editing the video, it can then be copied onto a DVD or saved as a computer file. This allows you to send the video to casting directors more easily.
Before submitting, be sure to check and double-check your video. It doesn't need to be "high art," but it's imperative that you are clearly visible in every shot and that the audio quality is pristine.

Submitting Your Casting Tape
The final ingredient in the casting tape process is to actually submit your video. Be sure that your submission follows all the guidelines stated by the show and that it's delivered well in advance of the submission deadline. The simplest way for casting directors to weed out the competition is to not waver on their deadlines and refuse to even bother with any unpunctual submissions – not even that video you spent so much time and effort in preparing.

Final Thoughts
After submitting the casting tape, if the show's producers like what they see, you may be contacted for a face-to-face audition. While this may seem like a long, drawn-out process and a fair bit of jumping through hoops, it's a necessary evil. Put your best foot forward, and be patient. Your persistence may just pay off in time.
While creating a casting tape for your food truck business can be done on your own, you might find that you're just too busy, don't have the appropriate equipment, or aren't tech-savvy enough to go it alone. That's where HighClick Media comes in. We can help plan, produce, and edit your casting tape for you. All you'll have to do in the end is submit it to the food truck show of your choice. Give us a call today at 252.814.2150 to find out how we can help you #elevateyourbrand!
*** This blog post is greatly indebted to an article on Mobile Cuisine's website, both in its inspiration and content. ***